CIPE Newsroom
In 2013 CIPE worked on
163 projects
in
49 countries
$18,556,843
total expenditures in 2013
Click here to scroll to the latest news and press releases.
The Center for International Private Enterprise (CIPE) strengthens democracy around the globe through private enterprise and market-oriented reform. CIPE is one of the four core institutes of the National Endowment for Democracy and an affiliate of the U.S. Chamber of Commerce. Since 1983, CIPE has worked with business leaders, policymakers, and journalists to build the civic institutions vital to a democratic society. CIPE's key program areas include enterprise ecosystems, business advocacy, democratic governance, and anti-corruption & ethics.
More information about CIPE is available on our Background page and in our annual reports.
Learn more about our board of directors here.
Information on CIPE Activities and Events
For CIPE press releases from a particular year, use the links to the right, or click here to see all press releases.
Stories about CIPE projects, programs, approaches, resources, and successes are published daily on the CIPE Development Blog and in our monthly newsletter, OverseasREPORT.
Find out about our other publications, including our Economic Reform Feature Service white paper series, here.
Photos and Videos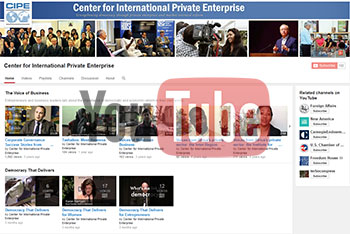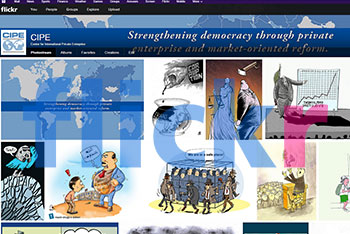 Videos from CIPE are available on our YouTube channel. CIPE photos can be found on our Flickr page.
Media Contacts
Looking for more background on CIPE, information about a particular program or country, or an expert to talk to? Contact Communications Director Ken Jaques for these and any other media inquiries.
Latest News From CIPE: